ISO 14001:2015 Certificate No: E829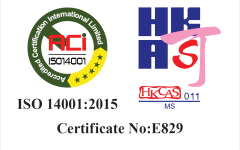 ISO 9001:2015 certifications No: Q173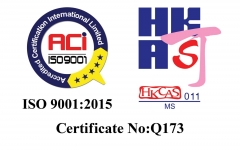 Young's Fiberglass was awarded the first ISO 9001:2000 certificate in the fiberglass industry, once again proving that Young's quality management has reached internationally recognized standards.
Young's Fiberglass will implement a quality management system established in accordance with the ISO9001:2000 standard and will be awarded the ISO 9001:2000 certificate by the Hong Kong Quality Assurance Agency with no "non-compliance".
ISO 9001:2000 is an international standard for quality management systems. The standard sets quality system requirements and provides a framework for establishing, validating and maintaining an efficient quality management system to meet customer needs and customer satisfaction.